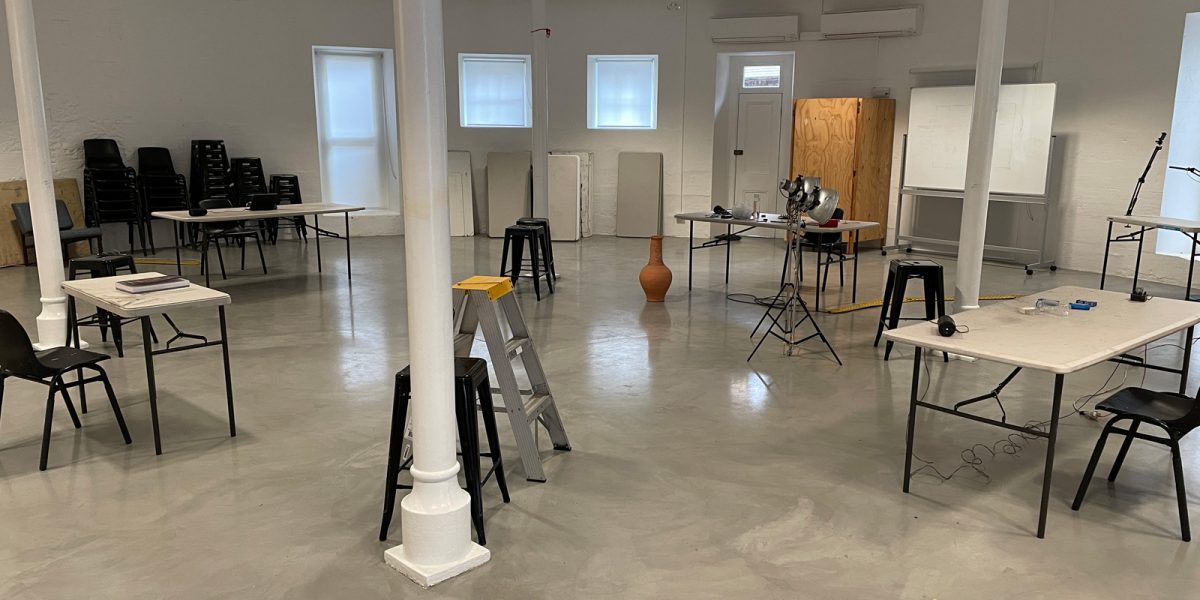 Experimental Sound Circle
On Wednesday afternoons between teaching sessions, along with teaching colleague and fellow artist Ben Denham, I ran a series of experimental sound drop-in workshops called ESC – Experimental Sound Circle. My teaching space for first year drawing in 2022 was a newly converted large circular room with unusual acoustic properties.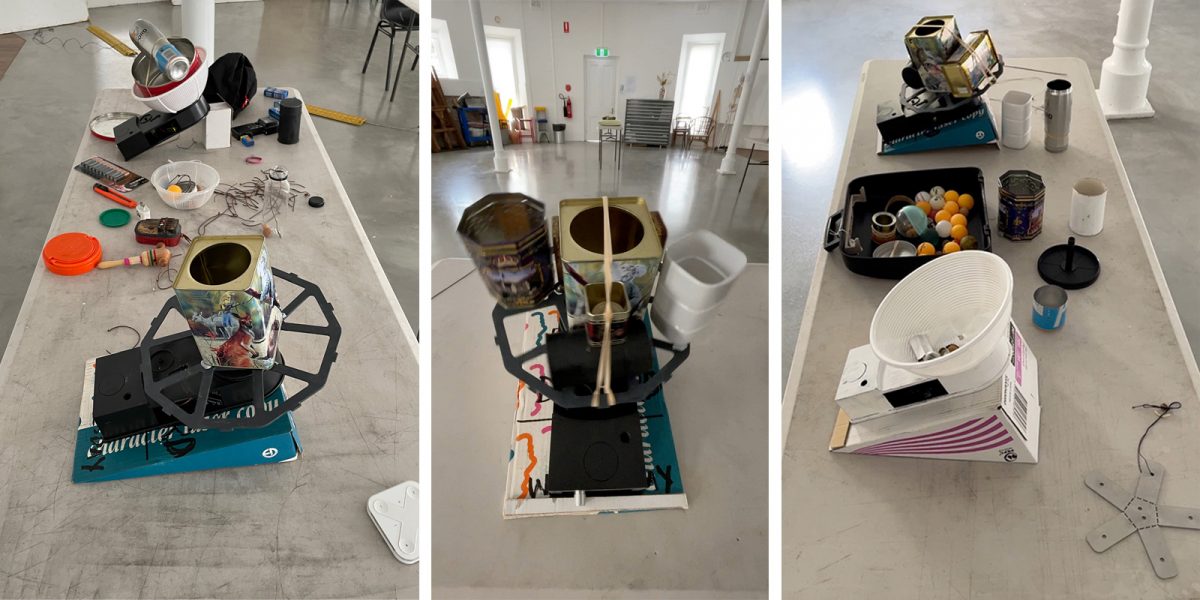 Each Wednesday after my morning class, I'd set up a range of equipment including ipad apps, small synthesisers, mixers, amps and speakers, along with a bucketload of objects that could be used to make acoustic sounds using my 'aleatoric ensemble' turntables.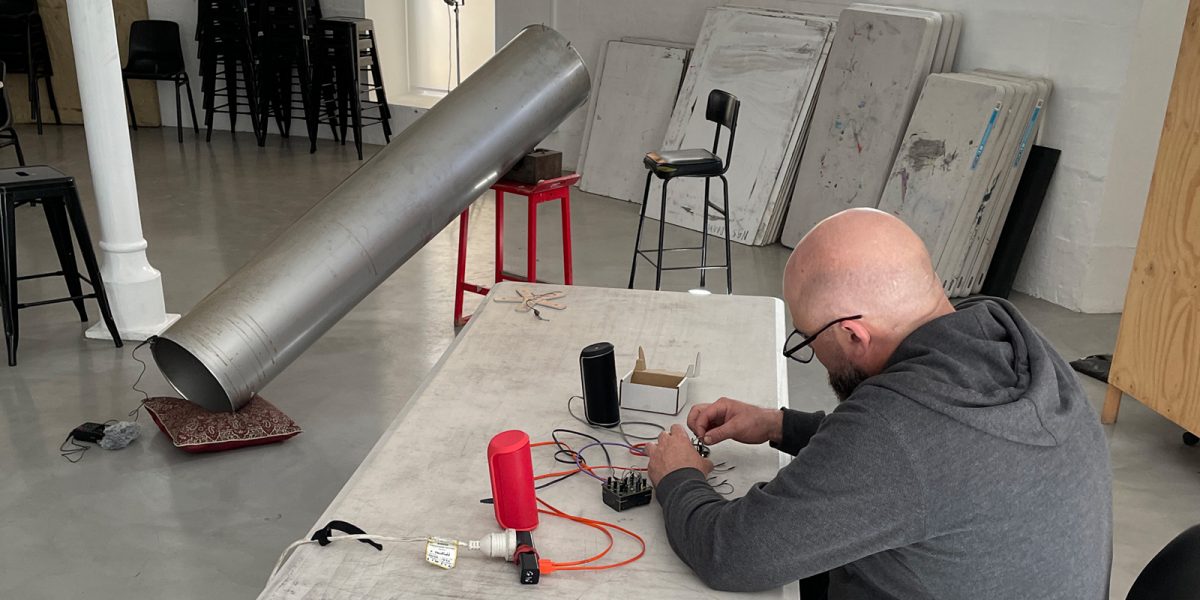 In the spirit of John Cage, students were invited to drop in to experiment with sound in any way they liked, and to bring along their own instruments or objects to make noise with.