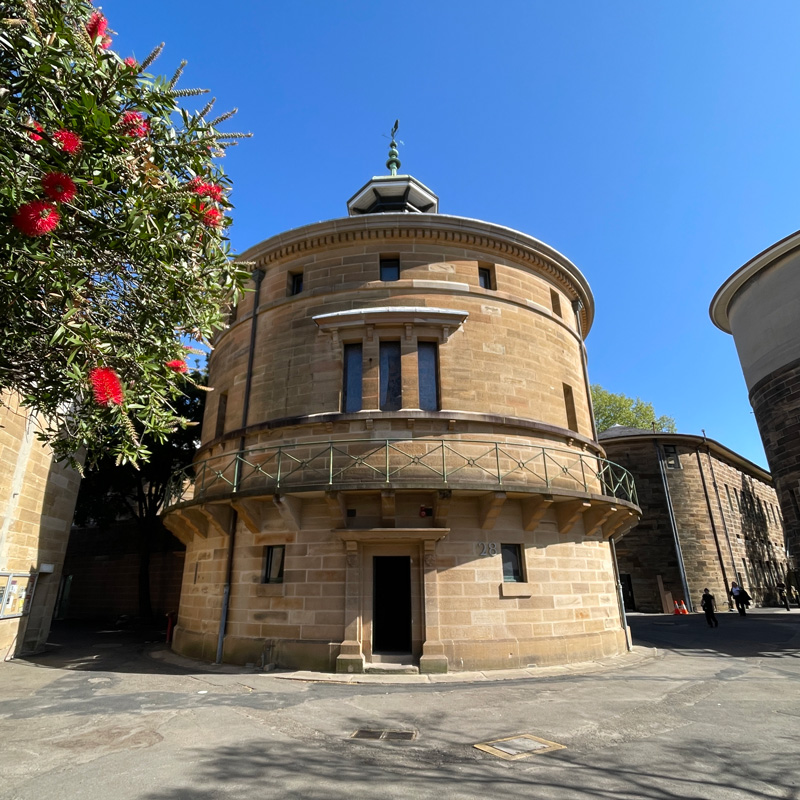 There are a few unusual exhibition spaces at the National Art School where students and staff can propose projects. Over a period of six weeks in 2nd semester 2022 I gradually created a work in one called Backspace Projects, a black MDF wall connecting between two staircases and closing in a ground-floor teaching space behind it. The work was titled '9 figures' and was made with linen yarn I rubbed with beeswax, steel tacks and colour dots of aluminium cut from drink cans.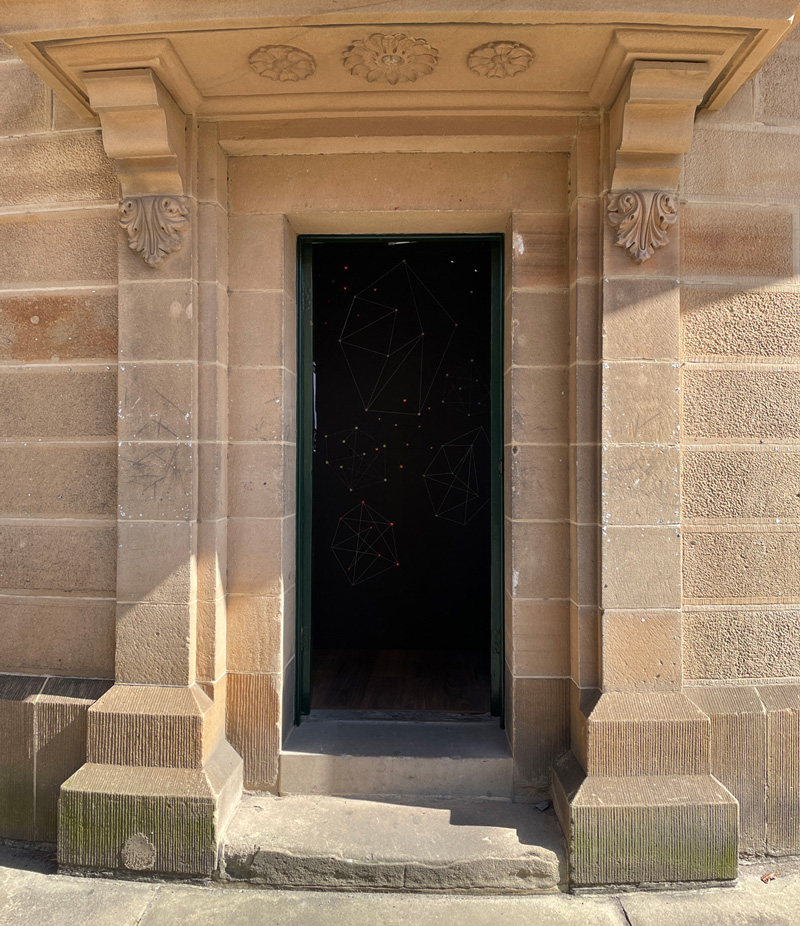 9 figures explores potentials of a material line and repurposed post-consumer waste to delineate serial non-objective forms that gradually develop into an ecology of geometric entities.
Each figure arises from the unremarkable placement of nine steel tacks distanced from each other without a predetermined form outcome.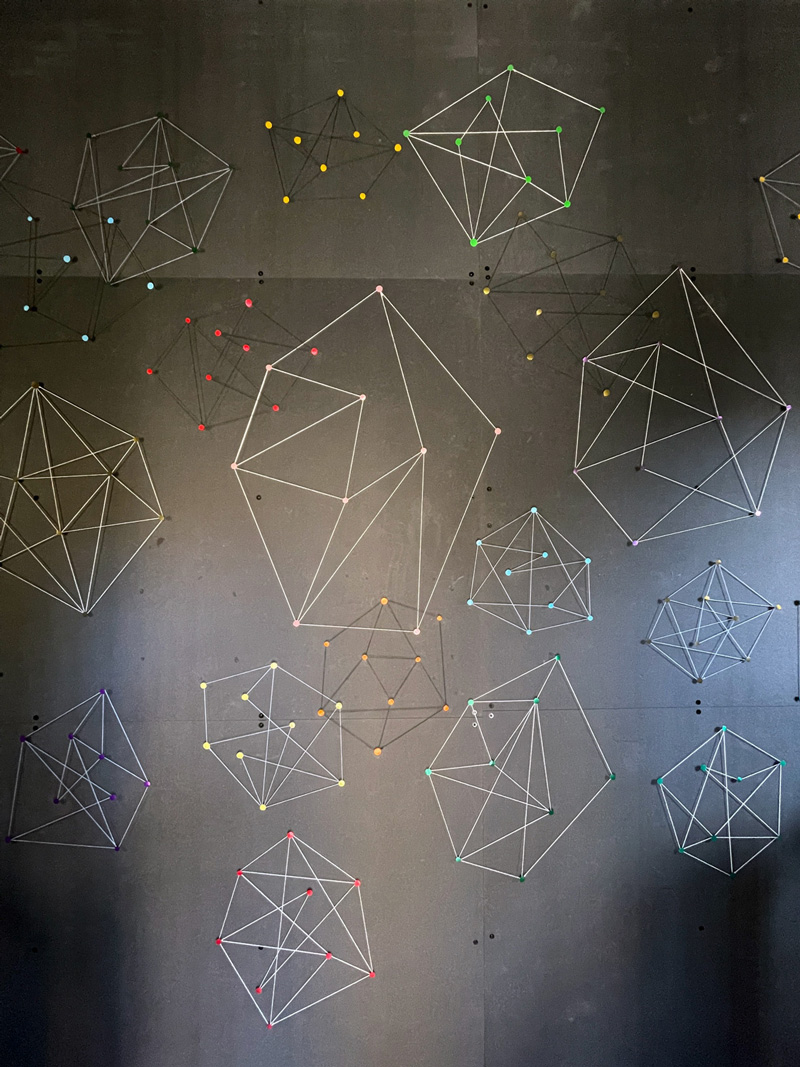 Linen yarn connects each set of nine points to reveal a unique assembly of irregular polygons.
Each locus is accentuated by a small disc of industrially painted aluminium, hand cut from post-consumer drink cans.

9 figures was a temporary site-specific drawing of indeterminacy, seriality, cumulative production and non-objective minimal aesthetics.