a 3-pendulum harmonograph
formply, brass, timber, perspex 
1200 (w) x 1200 (h) x 600 (d) mm
drawings – ink on 250GSM archival paper of varying dimensions
concept and design by Gary Warner / construction by Philip Sticklen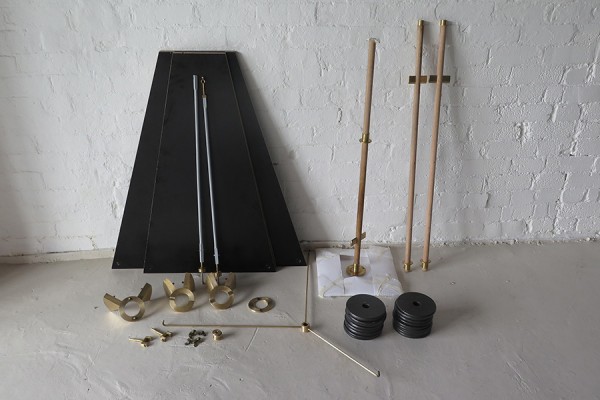 Originating in the mid-19th century, mechanical (Newtonian) harmonographs are a type of drawing machine that translate the slowly expended energy of free-swinging pendulums into complex geometric drawings.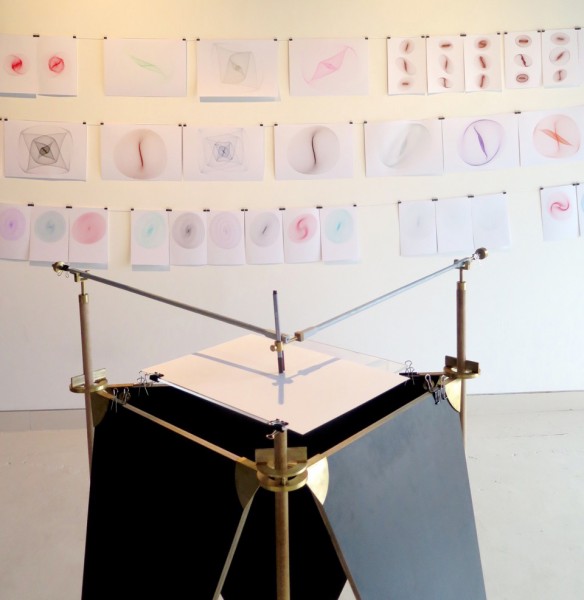 Each drawing is an evidentiary, fingerprint-like artefact resulting from the unrepeatable minutiae of initial conditions invoked at the drawings inception, when the pendulums are set in motion.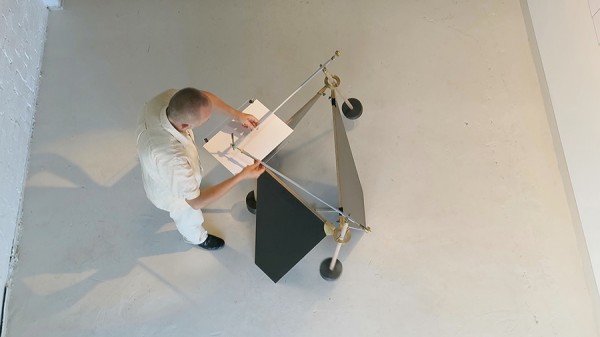 3-pendulum harmonograph – amplified

I also use the 3-pendulum harmonograph as a sonic performance instrument by attaching contact microphones under the platten, on the pendulum columns and to the formply walls.
For the improvisational performance event 'Sound Bites Body 2' staged at West Project Space in Hazelbrook on Saturday 02 May 2015, I hung strings of prepared aluminium drink cans and clamped a small kalimba to the harmonograph. Photos below are by Alex Gooding.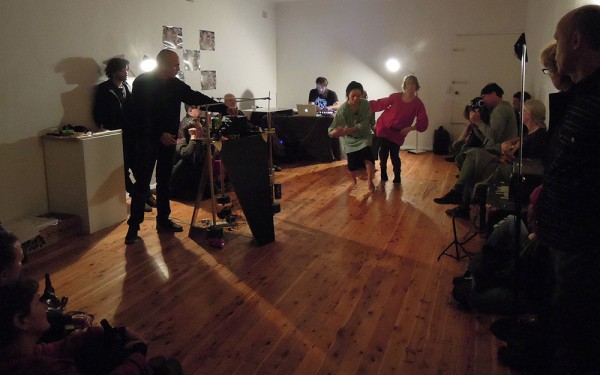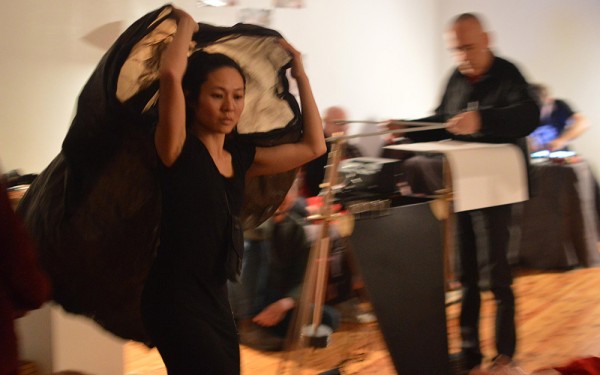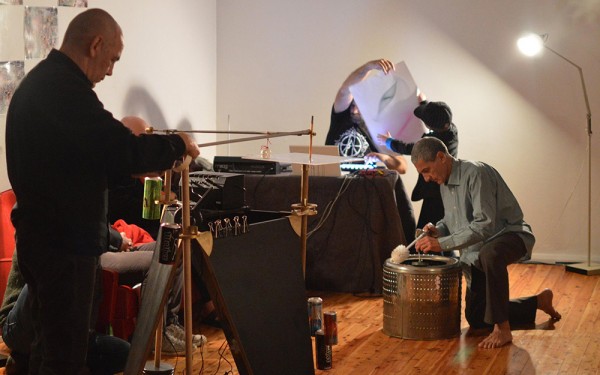 sound bites # 20 – sound bites body 2
performers:
Ash Baker (deep industrial sound waves)
Mayu Kanamori & Terumi Narushima (AWASE MISO performance)
WeiZen Ho (sound-body-objects)
Linda Luke (dance)
Zeb Olsen (electric guitar)
Alan Schacher (body, props)
Gary Warner (harmonograph)
curated by WeiZen
5 – 7pm – Saturday 2 May 2015
WEST Project Space
38 Railway Parade, Hazelbrook NSW Australia