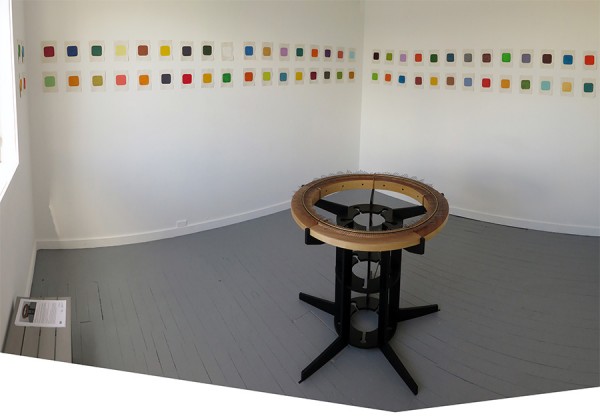 the social lamellaphone 2014
blackbutt tops & bridges, jelutong sound boxes, plywood stand, brass fixings, steel tines
1120mm diameter x 980mm (h), 270 steel tines each 3mm (w) x 110mm (l)

the social lamellaphone is a unique acoustic instrument for experimental music making and exploration of cooperative creativity. Derived from the musical technology of the familiar African 'thumb piano' (ie kalimba, mbira, sanza, likembe, etc), but created in ignorance of the science of music, this instrument is entirely experimental and intuitively tuned.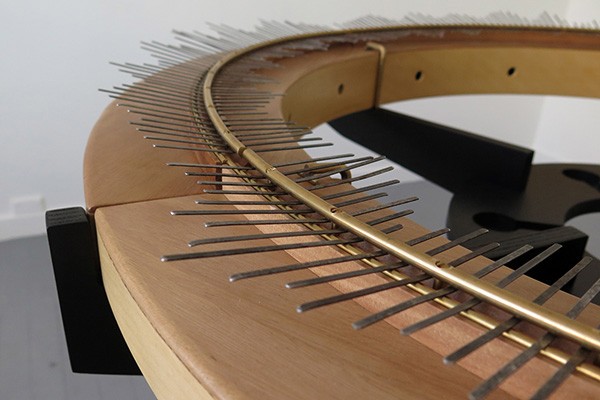 The steel keys or tines of the instrument are made from cast-off street-sweeper bristles I've collected from the streets of inner-city Sydney for the past few years. Each of the 270 tines has been cut and filed to length, then fixed in the bridge at different lengths to produce different microtonal notes. A pattern of notes, with slight variation between each sound box, repeats five times around the instrument circumference.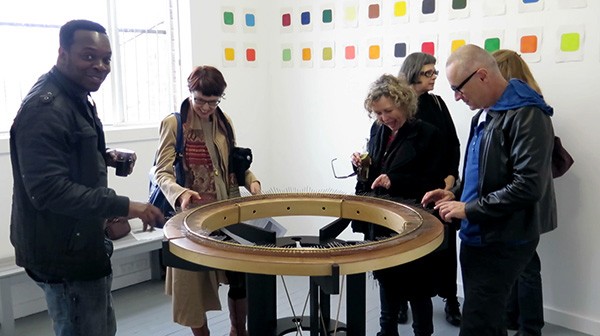 Visitors are invited to explore the qualities of the instrument by making sounds.
With great thanks to Philip Sticklen for design collaboration and construction, and Alex Rosemont for CNC milling the sound boxes and stand.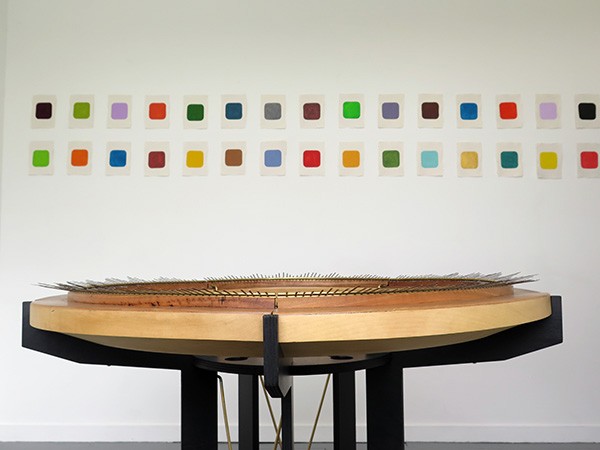 colournotes       2014
98 x A5 sheets, liquitex ink on 320gsm handmade 100% recycled cotton rag paper
the social lamellaphone is accompanied by a series of small monochrome paintings lining the walls of the space, encircling the instrument (the number of paintings varies depending on the dimensions of the space). The paintings are a random or intuitive set of colour tabs, inspired by an image of various used watercolour sets on a table in the studio of my artist friend Eugene Carchesio ( below).
The image communicated a sense of joy,  and evidence of the work of the artist in the making of abstract art. Also, these small paintings directly reference early modern and ongoing currents within abstract art exploring notions of 'colour-music', synaesthesia and cross-sensory evocation.
Gary Warner, September 2014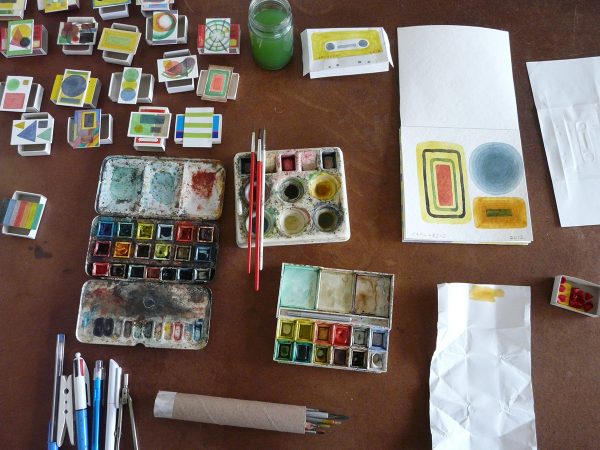 social lamellaphone at National Art School open day, 25 February 2015


I was invited to install the instrument for a one night event, in an unusual 19th century circular building that used to be a prison chapel – the acoustics were wonderful!
social lamellaphone at Articulate project space Sydney 01 – 17 April 2016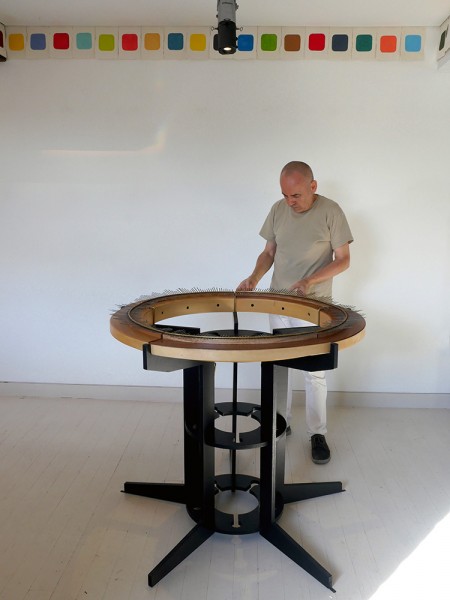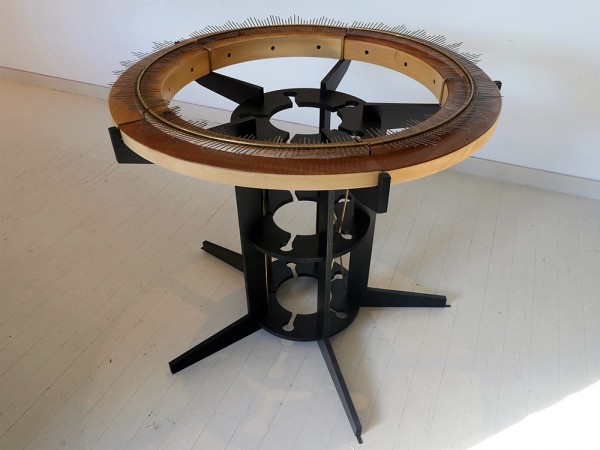 social lamellaphone at Somersby School of Arts/One Month Festival 17 July 2016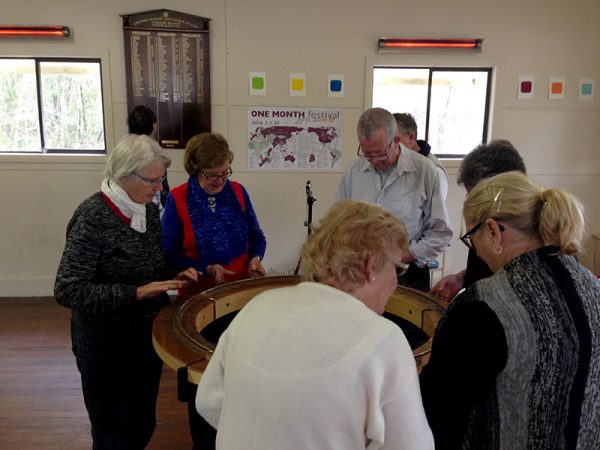 The social lamellaphone featured in an event to launch the Somersby School of Arts project, north-west of Sydney in the Mangrove Mountain district. The event was part of the One Month festival organised out of Korea by Artistic Director Chang Soo Park.
The Somersby afternoon was organised by local residents, artist/farmer Neil Berecry-Brown and dancer/performance artist Jieon Lee.