I've developed a 2 to 5 day workshop programme for participants to learn about, then design and make their own autonomous drawing machine devices.
The workshop has been conducted with students of art, design, architecture, communications and engineering at the University of Technology, Sydney, the National Art School, Sydney, and Monash University, Melbourne.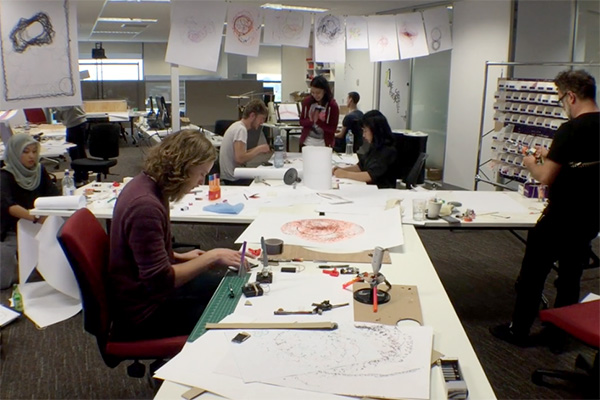 The workshop begins with a comprehensive audio-visual presentation 'A Typology of Drawing Machines' where I explore a history of drawing machines from 17th century Japanese karakuri through clockwork automata, to electromechanical, electronic and digital devices, and ranging from court entertainments to scientific apparatus such as seismographs and cardiograms to 19th century harmonographs and artist projects.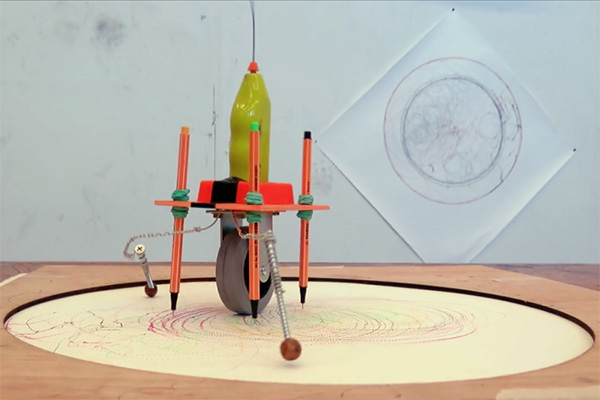 Following the lecture is a series of hands-on demonstrations of various types of drawing machines, including my 3-pendulum harmonograph, various small 'hack+play' motorised devices, a drawbot computer devised by artist Jon McCormack, and the analogue cycloid drawing machine devised by Joe Sarabande.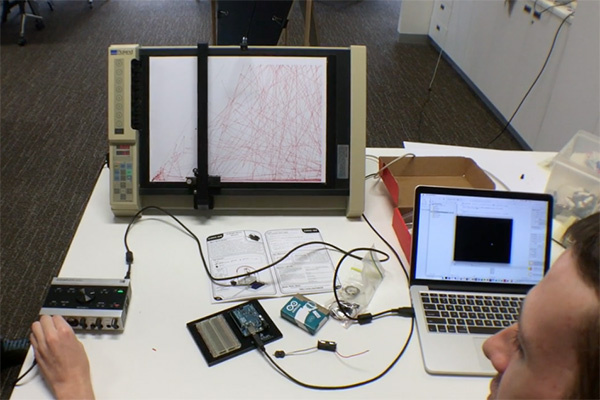 The participants then move into the central phase of the workshop where they experiment and develop one or more drawing machines.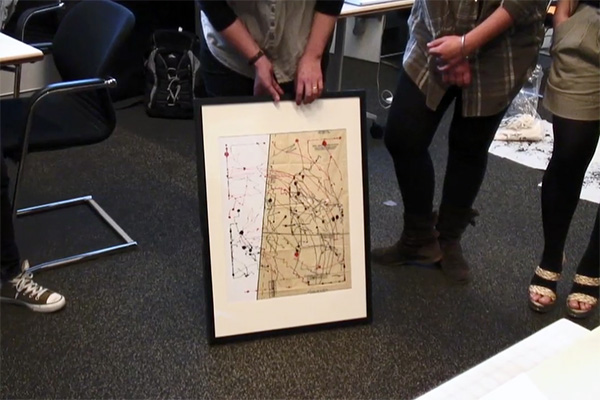 The workshop concludes with each participant (or group of makers) presenting their drawing machine, and an exhibition of selected works created during the workshop.
Video Documentation of the Workshops to date

National Art School, Sydney – February 2017
Sensilab, Monash University, Melbourne – October 2015
National Art School, Sydney – February 2015
University of Technology, Sydney – August 2011